Pain Free Dental Care in Milton Keynes
Pain Free Dental Care is the great aim of all dentists and patients.

We offer a relaxed environment.

We offer a choice of 13 Dentists, 7 females and 6 males. All our Dental Hygienists and Dental Nurses are all committed to a "Pain Free Experience"

It is no coincidence that over 500 Emergency patients every month trust our dentists to solve their dental problem. And the most common problem, by far, is PAIN. And almost all patients are offered an IMMEDIATE appointment.

We offer:

1. Prompt Appointments.
2. Experience Dentists
3. Pain Free Laser Dentistry
4. Sedation
Understanding Your Fear, Anxiety or Phobia
We realise that fears and phobias about visits to the dentist are many we have to and varied. We encourage nervous and phobic patients to contact us beforehand, an email is fine, and let us know in advance of their first appointment.
Please let us know if you are nervous, whether in general at every visit or just on a particular visit. Some patients are OK for everything except perhaps one thing.
We really enjoy helping people get over their nervousness. We understand that all people are different and so are their anxieties. Some patient simply hate the smell or noise but for others it is far more complex.
First of all - don't feel embarrassed - a very large proportion of the population is nervous of treatment.
We want to help you - over the years we have had many successes in helping people get over their fears about dentistry. We have also learnt that there are patients we can't help and we have built up options for them as well.
We have dedicated and regular staff training, including role play, to help all our staff to deal better with patient anxiety and fear.
We have designed our surgery to be more relaxing, we have also trained our staff to listen and understand the patients needs.
Relaxed Dental Care
Caring for Nervous patients is what we do best.
We have years of experience treating people who are terrified. No matter how you feel, rest assured we have seen somebody more nervous than you. Some of our patients who have moved away from Milton Keynes return to visit us from all over England for a wide range of treatments.
The fact that you are even reading this means that you recognise or experience the the problems associated with Dentist Visits. Perhaps you are looking on behalf of a nervous friend or family member.
Firstly we realize that there are lots of patients who will never be able to have treatment while they are awake and we are happy to either offer them Sedation at our practice (see below) or refer these patients to the hospital.
Some patients are often in tears just standing at the dental reception.
We also realize that some patients simply need more time, careful explanations and a bit of understanding.
Usually all that patients need to relax is to know that we understand their fear and that they are in control. If at any point either before or during treatment, you want us to stop - just let us know.
Float Away
Let us Know the aspects of dental care that upset you.
Fear of the dental surgery has always been a major factor in keeping many patients requiring treatment away from the dentist. At our practice we provide the support of a caring and sympathetic clinical team in a relaxed, friendly environment in which your dental needs can be met with minimum anxiety or worry to you.
We have created an environment allowing us to break down many of the barriers which lead to the fear of attending the dentist. This includes a the opportunity for you to come in for a coffee and discuss any concerns you may have about your dental treatment.
Dental health is an important component of overall health, but dental phobia, dental anxiety, dental fear, and fear of needles or anaesthesia are major obstacles to receiving proper dental care.
Dental phobia is the serious, often paralysing, fear of seeking dental care. It is one of the reasons many people avoid visiting the dentist, and it can therefore have serious consequences for dental health and overall well-being.
The Options
RELAXATION IN A TABLET
To enable you to visit the surgery we can provide you with a tablet to take, to help relax you.
DENTAL SEDATION
We offer Dental Sedation where patients can have intravenous sedation with a qualified and experienced anaesthetist providing the sedation.
For people with a fear of needles, a surface anaesthetic can be provided to the back of the hand. You will be required to come half an hour before your appointment for this to be applied, as it takes time to work.
CALLING THE SURGERY
When calling to make an appointment, do not be embarrassed to explain you are a nervous patient. Our receptionist will support you through your visit to our clinic. Once you are with the dentist, explain what makes you anxious - different things affect different people, so talk to us. It is our aim to provide you with the best possible care.
More About Sedation
Dental Sedation appointments are usually available in the Evenings and at Weekends
Appointments for Sedation are normally available within a couple of days and sometimes the same day.
We offer sedation for all treatment, from the longer appointments like Root Treatments or multiple restorations to short visits for simple extractions or Hygienist visits.
The cost of sedation depends on the time taken for the sedation.
Sedation at our practice is carried out by Dr Etienne Deysel who is a fully medically qualified Sedationist.
Sedation is not suitable for all patients, and we may need to refer you to a Specialist Centre.
Your First Examination Appointment
We will start with making you comfortable and gaining your trust. Do not be afraid to ask questions.
Once you are with the dentist, explain what makes you anxious - different things affect different people, so talk to us. It is our aim to provide you with the best possible care.
If dental treatment is required, remember, explanation and clarification of any and all procedures proposed are part of the service.
It may help you to eat a light meal prior to your appointment. An empty stomach can increase anxiety, while a full stomach is more relaxing. tea, coffee, etc. should be avoided, as these are both stimulants.
In your initial discussions with the dentist, agree a stop signal to be used during treatment. This could be, for example, raising your left hand. This will allow you to retain complete control throughout the procedure.
Dr Etienne Deysel MBChB (Pret) PDD.Sed (Stel)
Etienne gained his MBChB from the University of Pretoria, South Africa, in 1989 and spent ten years in general practice. He was involved with two anaesthetic day clinics and two private A & E Units whilst in South Africa.
Since qualifying, further training includes Advanced Cardiac Life Support, Paediatric Advanced Life Support, Advanced Trauma Life Support and Immediate Life Support.
In 2003 Etienne was awarded the PDD.SED (Post Graduate Qualification in Conscious Sedation and Pain Control) from University of Stellenbosch, South Africa.
Etienne is registered with the GMC (registration number 4562333) and South African Health Professions Council. Etienne is a Member of the Society of Conscious Sedationists UK and the Society for the Advancement of Analgesia in Dentistry.
Our pledge: If you are nervous
We will make sure
Your First Appointment as relaxing as we can. You can choose to make an appointment just for a chat. You don't even have to sit in the dental chair!
We will make sure
We will learn exactly what your worries are.
We will make sure
That you are in control at all times. If at any point in the conversation you just want to get up and leave - you can and we won't be offended.
We will make sure
That when you call to make an appointment, you will not be embarrassed to explain you are a nervous patient. Our receptionist will support you when you contact our clinic.
We will make sure
That we show you as much or as little as you want.
We will make sure
That you can have input into the treatment choices and decisions.
Questions and Answers about Sedation
Pain Free Laser Dentistry
Our Laser
The EPIC Laser is the only diode laser with three unique therapy modes –
Soft Tissue Surgery,
Whitening, and
Pain Therapy.
How Do Lasers Improve Dental Care
Lasers are a great asset in modern dentistry. However because they are expensive to purchase and maintain, most dentists fail to utilise their benefits.
Using a laser for certain treatment can have a number of benefits for patients by
Providing faster healing times,
Reducing the risks of infection,
Creating less bleeding.
Creating less postoperative pain.
The laser generates a beam of concentrated light bringing energy into your mouth to help remove areas of infection as it destroys many bacteria and viruses found in the mouth.
The Ultimate in Patient Comfort
One of the most promising aspects of laser dentistry is the opportunity to do more with less anesthetic, and less damage to the tissue. Our EPIC laser delivers on that promise with ComfortPulse, a proprietary innovation that delivers precisely controlled micropulses of diode energy to the tissue, followed by "down" time to allow tissue to relax and respond positively to laser treatment.
Our EPIC laser also introduces a new ComfortPulse setting that delivers pulses to the tissue as short as one ten-millionth of a second, resulting in improved patient comfort, less damage to surrounding tissues, and better healing. With Our EPIC laser, patient comfort is a reality
Desensitising Sensitive Teeth
If you have sensitive teeth, then a 2 minute procedure per tooth with a laser provides an effective solution with no local anaesthesia.
It is easy, quick and painless with the patients almost always getting instant pain relief.
It feels like a warm sensation on the gum and, as if by magic, the sensitivity goes. It is one of the easiest and most comfortable treatments we offer!!
It can be used on teeth which are sensitive due to exposed nerves or teeth sensitive after treatments such as filling and crowns.
Although a permanent treatment for sensitive teeth, it should be noted that if further recession occurs in those areas, then they may become sensitive again.
Sterilising root canals during Root Canal Therapy
Lasers are used in addition to conventional root canal therapy to sterilise the canal. This improves the success rate by destroying bacteria in lateral and accessory canals that are not easily accessible by conventional treatment.
Treatment of Gum Disease
We use our laser to remove debris and bacteria between your teeth and gums that can cause bleeding gums, gum recession and even loss of teeth. The laser is highly effective at killing bacteria and may even stimulate gum tissue growth.
Take advantage of our Laser's capabilities including performing "pocket therapy" using single-use disposable Perio tips. It is easy and simple and most patients do not even realise we have used the laser till we tell them!!
Our EPIC Laser is a painless and effective alternative to the traditional method of surgically treating periodontal disease.
When treatment with Our EPIC Laser is combined with Good Effective maintenance then the results are excellent.
Benefits of Laser Gum Treatment:
It eliminates the disease
Completely painless
You can save teeth, which usually would have to be extracted*
It's a long term result which is easy to maintain
You will have beautiful healthy teeth and a fresh breath again
Treating Cold Sores and Ulcers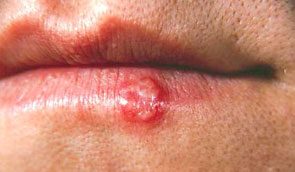 If you suffer from cold sores or ulcers, then by using a laser's energy to minimise any sores developing and increasing the blood circulation. This helps improve healing in the area allowing the ulcers and the sores to heal more quickly than they would do otherwise.
Take advantage of our Lasers capabilities including relief of lesions (aphthous ulcers, herpetic lesions).
The Method is much the same as for sensitive teeth, the laser is shone at the painful ulcer, it feels like a warm glow, and after about 30 seconds the pain is gone.
Tissue Healing
Laser energy can be directed at areas where surgery has been carried out, such as the placement of a dental implant or removal of a wisdom tooth. The laser improves blood flow and accelerates healing, reducing post operative discomfort.
Most surgeries inside your mouth can be carried out using a laser as it has the benefit of minimising bleeding and pain during and after the procedure. Traditional scalpel and sutures cause more tissue injury, pain, swelling and bleeding.
But when the Laser treatment is applied after the surgery is completed there is usually no post operative pain.
We use disposable single use tips for diode lasers.
For more information on laser dentistry, call our practice in Milton Keynes, on 01908 690326.